Lời bài hát Dying With Memories (ElectroDoom)
Ca sĩ:
Black Infinity
Sáng tác:
Black Infinity
---
Let look out side
See the Winter lights
The Frozen in the Hearts
We're Dying with memories
Let talk to the Fear you've hide inside
We're closer to the Garden
Oh Baby ! And What are we waiting for ?
In the end of the Road
Maybe Just You and Me
We sacrificed , we're hanging on the Cross ,
And Baby ! Together
This is the end of The World ...
When you step out of the Promises
See the Love is Killing me
Love and Death , They're the same ....
And will you be the one that I adore ?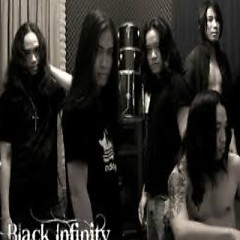 Lời bài hát khác bởi Black Infinity